I have this huge wall in my living room, currently with a lone canvas picture of a boat. It doesn't make ANY sense that there is a boat picture there other than the fact that it has blue in it and the walls are blue. For months, I've been wanting to figure something out to do with it. I've gone back and forth with the gallery wall idea, solely because it's a wall without a couch or anything on it so it needs more than just a large canvas. 
Here are some ideas I've found on Pinterest but if you've done one in the past, I'm totally open to suggestions. 
I like that they incorporated family photos in their wall as well. I'm big on capturing moments and having them scattered around the house.
OR
I recently came across Back Road Sign Co. on Etsy and fell in LOVEEEE with their signs. Here are some of my favorites they currently have in their store: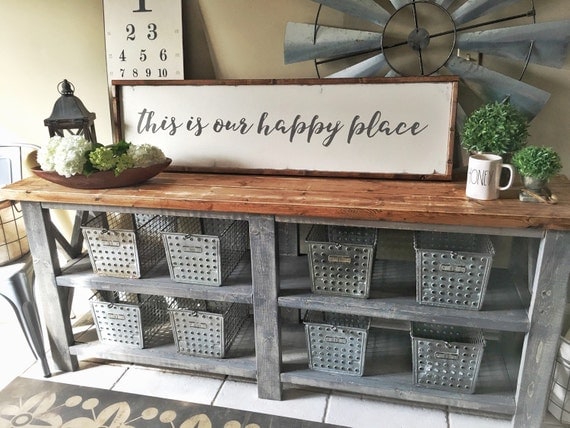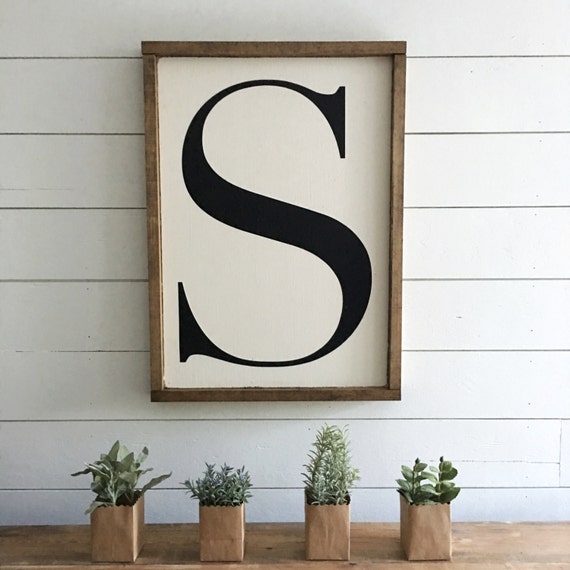 I also love simple monograms such as this
Have you guys ever ventured with a gallery wall? Or tackled a large empty wall in general? Share your experiences in the comments below!
xoxo, Jess